Teaching Evaluation: Seminar Biosignals in Rehabilitation Robotics (SemBRR) placed in Top 3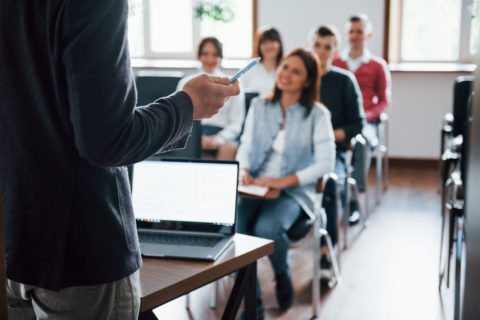 The AIROB lab seminar "Biosignals in Rehabilitation Robotics" (SemBRR) was evaluated in the Top 3 of all seminars in SS22 at TechFak @FAU. The overall rating was 1.18. Especially high ratings were given in the categories: 4. Structure of the course (1.0) and 5. Implementation of the course (1.0).
In the seminar BRR students explore a scientific topic in the area of rehabilitation robotics. In the beginning, the students are introduced to the subject through 2 interactive lectures. In the 3rd lecture, students are given a tutorial on scientific working and writing. For the remainder of the course, it is up to the student to work on their own topic and write a review paper on the current state of science supported by a journal club and one-on-one meetings with their advisor. The last hours of the course are reserved for student presentations.
The seminar is conducted by Fabio Egle.
Further Links: