The HIT-Reha project begins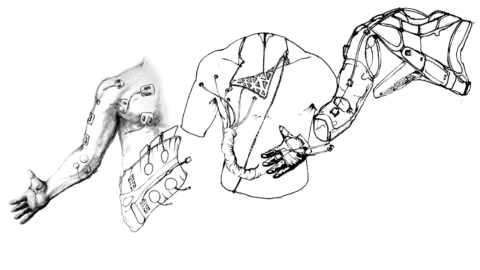 Starting in July 2023, the AIROB lab, together with its partners at the ZITI lab and the Spinal Center at the University of Heidelberg, will start work on the DFG project Human Impedance control for Tailored Rehabilitation, or HIT-Reha.
For the next three years, the project members will be devoted to designing hybrid solutions combining tendon-driven exosuits and functional electrical stimulation for the rehabilitation of paretic patients.
The project's main focus will be to develop cutting-edge lightweight and wearable devices designed to assist the action of muscles by providing external forces, as well as to amplify the signals of efferent nerves by injecting stimulation currents as needed. This could help patients suffering from various forms of paralysis regain their lost functionality.
Would you like to know more? Read the full article at FAU NEWS.